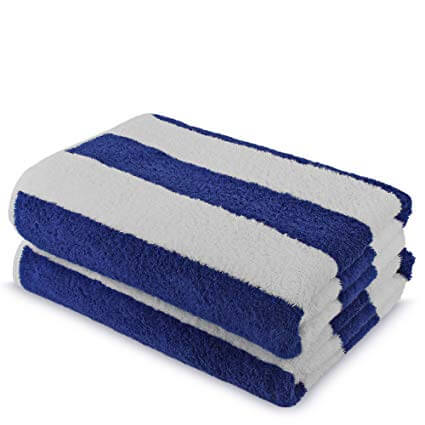 Every season bring its own beauty, charm, experiences and activities. Our lifestyle changes according to each particular season and we adopt it wholly for whatever number of months it is there to stay for. Autumn brings in stunning yellow leaves and lazy chilly walks. Winters are full of cold breezes, hot espressos, cozy nights, and falling snow. Talk about Snowman. Oh! What fun. Spring is the season for flowers to bloom and lush greenery. That is always a medicine for your inner soul for peace and staying fresh. The last and probably the season which brings in more activities as compared to the others is Summer.
Colorful summery clothes, warm sunlight also a great source of Vitamin-D and yes when summers are around the corner, one cannot ignore the call for a day at the beach. How can we not plan a beach day?
Beaches are a lot of fun, and one should be ready for the beach with all the summer beach-y essentials. Along with the need of a perfect attire, one should make sure to have your beach bag ready too, filled with everything you need for fun in the sun. The list starts from a nice swim suit, sunblock, flip flops, snacks, your sun glasses and off course, your perfect beach towel.
You may be wondering how wholesale beach towels are different from the regular towels that we use at home. They are different in many ways. Choosing the perfect beach towel shouldn't be a hassle and if you know what to look for, you'll be ready for your beach day in no time. From deciding on the right material to choosing the perfect size, both are necessary in order to enjoy your beach day to the fullest.
When you are done with the water games and want to relax on the warm sand, your beach towel is what you need. Take a rejuvenating daytime nap or a sunbathe while feeling the warm rays wrapped around your skin. The strong fibers which are used to create bulk beach towels will withstand going through the wash many times so ensure the perfect beach day year after year.
Pamper your Beach Towel, adore it.
Keeping your towels clean is also a task that should be on your list every third or fourth day after use. Since, we lie on the towels or clean our hands with it, all the bacteria that our body has gets transferred to the towels from our body. They are a source for bacteria because they are damp and they absorb water hence, becoming a breeding ground for microorganisms. 
In order to avoid different kinds of infection and diseases it is recommended that towels should not be shared. It has also been advised to dry the towel properly before using it again.
Bleach them, soak them in hot water, pamper them.
Sometimes the use of conditioners and fabric softeners help to ensure that the colors of the towels stay true and vibrant. Softeners make the wholesale beach towels super soft and the texture of the towel doesn't wear out. Conditioners leave a nice smell to the towels so you can also choose the smell that you want in your favorite towel. Lavender or Rose?
Choosing the right material!
Towels also have some technicalities when it comes to choosing the right material. They all have different materials designated for different purposes. Yoga towels, Gym towels, Bath towels all have different fabrics. So, what is the best material for Beach Towels and how to know if the one you chose is the best one for you.
Always buy a beach towel that absorbs well, doesn't hold much sand or better off no sand at all, and moreover doesn't get too heavy when it hits the water.
Let's do some Coco Cabana Dance!
Wholesale Cabana Beach Towels are the most well-known in the industry. They are made from Micro fiber and are super absorbent. They are available in different color strips, broad and narrow, complementing with white and are also found in nice bright solid colors. The towels are attractive and eye catching and also dries up pretty quickly which is always a plus point.
Want to know some benefits before you purchase your favorite beach towel? Let's have a look at the top 50!
1.Beach towels are custom made for beaches so you will for sure have the right pick for your fun filled beach day.
2.Beach towels comes as a solo towel for you or as a set to match with your family, so there is something for every member.
3.Vat Dyed beach towels' dyes are not soluble in water, retains the color for a longer time as well. Your Vat dyed beach towel might be a little pricey but will risk itself on harsh chemicals.
4.Beach towels that are Reactive Dyed have brighter colors on their towel fibers than other dyes. They are easy on the pocket.
5.Large beach towels also protects you from the direct sun. Cover yourself up in the beach towel after a good swim and the rays won't hit your skin directly which is a cause of sunburn. Apply a sunblock in order to avoid the burn  and redness caused by the harmful rays.
6.They have different colors to choose form and many patterns that will fit according to your personality and your need. Having multicolored beach towels can never go wrong. Pick the color before going to the beach that fits best to your mood that day and you are good to go.
7. Beach Towels can also be used as a gift item. If you have a friend who loves the sand and the ocean just as much as you do then a set of nicely packed beach towels wouldn't be a bad option, and guess what! You have a partner now for your sand castle building sessions and never ending surfing.
8. Beach towels are available on retail stores and also online so it wont be an annoyance to look for one. Search for your flawless match of beach towels and you will be astounded at the number of options you will have to choose from.
9.Available in many sizes while the most regular ones are 30 inches into 70 inches. Try out the life sized towels which will also work as a mat to lay on the sand and get sun kissed. Unwinding yourself from your everyday work life and the worldly matters is really important for your brain to function properly and what better way can be to lie on that sand and relax with the sound of the water and the smell of the sand.
10.Kids towels are available with hoods so it gets easy for them to wear the towels after surfing or swimming. Belts ads in a nice addition to the item as well. Children who can't manage the wrap of the beach towel can easily tie the belt around their waist, wear the hood and flaunt away with their customized beach towels.
11.Reasonably priced towels are available in the market so you don't have to empty your pockets to get the beach towel you are totally in love with.
12.There are many materials to choose from, chose the one that suits your skin and is absorbent enough to carry that water.
13. Easy maintenance, means time saving and easy to use and wash. No brain smashing and rocket science there!
14.Wash your towels more often to keep that bacteria away. You don't want any bacteria on your skin which might then contaminate other people coming in contact with you too. Bacteria is invisible, so better be careful than sorry.
15.Some towels have their own carry bag. Now you can carry them to the beach in style. Matching towels and bags are so much fun. Pair them with your matching flip flops and a cool costume and you are all set to leave for the picnic you have been planning for since weeks.
16.Beach towels are also used on some chairs sometimes during days when it is super hot to avoid that friction between our bodies and the wood.
17. Trendy fun designs are always there in the market. Choose the one that best fits you. Kids towels may have cartoons printed on them. Baby boy or a baby girl, both gets to choose their favorite pick.
18.Companies make customized beach towels that are trending as well. Get a nice message printed or maybe just your name with nice colorful and funky fonts.
19. Micro fiber is the most common material used in the making of beach towels because of its capability to absorb liquid. They are made up of Polyester also known as Nylon.
20. Easily foldable, micro fiber beach towels don't take up too much of your space.
21. Anything on the sand such as stones and pebbles wont tear the micro fiber beach towel. That is a cherry on top! This kind of beach towels can stand these little bumps in the sand.
22.Most durable towels.
23. Micro fiber beach towels will dry up quickly as compared to cotton beach towels.
24. A nice funky beach towel is definitely an Instagram worthy. Make your stories on
social media accounts while enjoying your day at the beach, all sunny and sandy.
25. Micro fiber beach towels don't reserve sand in themselves. So exciting!
26. Thinner the towel, lighter it will be. Beach towels are thin, light and strong at the same time and since we all know that it will be used roughly and will be exposed to the sunlight, salty water and sand.
27. Turkish Towels are very famous for their beach towels. They are fluffier and are tougher also.
28. If you want to experience the luxury side of the towels, Turkish towels has many options to choose from. From soft hues to bright vibrant colors, there will be definitely something for your style.
29. Beach towels are better than Bath Towels because of the material used in the former, the size and the characteristics as well. Beach towels are meant to be for the sand and for the sea.
30. If you opt for a smaller size and don't want to go for the standard ones, look out for smaller size options for your best fit.
31. Hammam Towels is another option in the market which are made from cotton from manufacturers in Turkey with a mix of polyester, which also increases absorbency.
32. The tussles at the hems of the towel make them more attractive and presentable.
33. Beach Towels are also storage friendly, so don't worry about storing them in your house. Your cabinet or your cupboard only needs a little space.
34. Your towel will easily roll into a cylinder and can easily be maintained into a small space in your storage without getting damaged or wrinkled. You can literally fold it into a small rectangle almost the size of a book. How amazing! 
35. Staying the night over at the Beach? Don't want too many things in your bag? Just use your Beach Towel as a blanket at night and you don't have to care about carrying an extra piece.
36. Beach towels are budget friendly and definitely a good investment for your personal beach belongings.
37. You can always match your wrap around with you beach towel. Be a Fashion bench mark at the beach too, because why not?
38.  Egyptian cotton towels are also very popular for beach towels. These towels are super durable and they come in long lasting colors as well.
39. You always have the option to choose the best fiber density when purchasing a beach towel. So, there are no strict rules but yes guidance is necessary.
40. DIY (Do it Yourself) your Beach Towel and turn it into a nice bag with the help of a few knots and there you go it is ready. Nice, light and will also dry up if it gets wet in the sea.
41. Make it into a Sarong on the Beach!  What an amazing beach outfit it'll be. Flaunt away your Beach Towel in multiple ways and let people be surprised at the amazing ways you can use your towel in. Stay creative.
42. If you happen to have a shorter beach towel, it can be used for drying up your hair as well and after it dries up use it again to spread it out on the sand.
43. Chilly nights at the beach will help you cover your shoulders with the towel and enjoy the breezy walk on the nice cold sand.
44. It can be used in many other places as well. Use the towel as a travelling napping partner and take it with you on the plane, train or almost anywhere that you wish to take it to.
45. Guess what! Beach Towels actually get better after several washes so no worriying about the towel getting worn out.
46. Many manufacturers and companies are there that you can purchase your towel from. Just know your size and usage and order away.
47. Spread the towel on your car seat when going back home from the beach, it dries up fast so your seat wont get wet too and will stay clean. Quick Hack!
48. Multiple usage towels, saves money, trending designs and bright colors.
49. Beach towels are not bad for your skin, the soft material won't be harsh and most importantly will not give you any kind of rash too.
50. Beach Towels means more beach, more sun and unlimited sand and fun.
With so many advantages of purchasing a Beach Towel who wouldn't want to purchase one. Get the towel that is best for you. Beaches are always fun, the nice white sand, the calm sea is always a way for people to get a break from our regular routine lives.  So, get your essentials for the beach today and be ready for the coming Summers.