Grooming your dog and keeping a pet means you take care of them as you take care of your self, Find the perfect dog grooming towels.
Cleaning and grooming them should be one of the most basic tasks in your routine now and then. Having the right shampoos, soap bars, bath toys, tubs, and towels should be available with the dog owner. It is important to keep their fur and coat healthy and shiny just like we take care of our skin, nails and hair.
Giving them a bath every day is not recommended. Regular baths will make the dog's cat lose their natural oil and make their skin pretty dry.
Brushing your dog's fur can be done regularly with a soft hand. This will make their fur look clean and will also avoid any nits or fleas that may be hiding under their skin.
Always keep a pet grooming towel for your dog and do not use the regular home towels for them. Drying off your dog's fur is important after they are done with a nice bath.
Keeping your dog's fur and coat healthy will not only keep their skin healthy but will also teach them the meaning of cleanliness and a clean routine that they must follow.
Dog Grooming Towels : What are the benefits of brushing and grooming your dog?
Grooming your dog doesn't only mean their fur, but it also includes clean nails and paws. Make sure the nails are trimmed at all times.
Use a good animal nail cutter to trim their nails in order to avoid any damage to their skin, which might hurt them.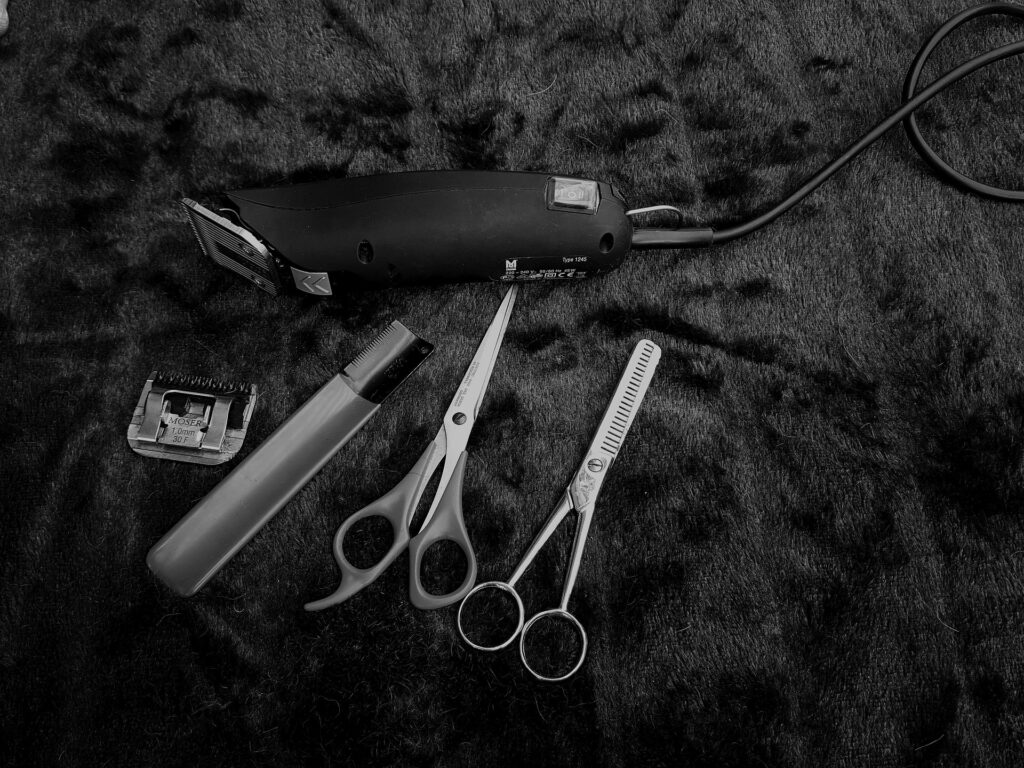 Having a groomed dog in your house means a nice clean house as well.
A pet dog behaves like a family member, and it becomes a part of your family with a great bonding. A well groomed dog will prevent any kind of fleas and ticks from entering your house as well.
Get the best dog grooming towel for your beloved pet and make that bond stronger.
Dog Grooming towels for dogs are easily available, and you should definitely get one if you are a dog owner and love to keep furry pets at home.
Get the right pet grooming towel for your dog?
Ensuring that the dog grooming towel you have purchased is the right pet grooming towel for your dog makes all the difference.
Cheap quality dog grooming towels will not serve the purpose. Not only will they wear out pretty fast but will also be soft and absorbent on the furry coat of your dog.
Look out for the following characteristics while purchasing a pet grooming towel:
A dog grooming towel will distress your dog immediately. Wrapping your dog in the pet grooming towel should make it feel safe, protected and warm.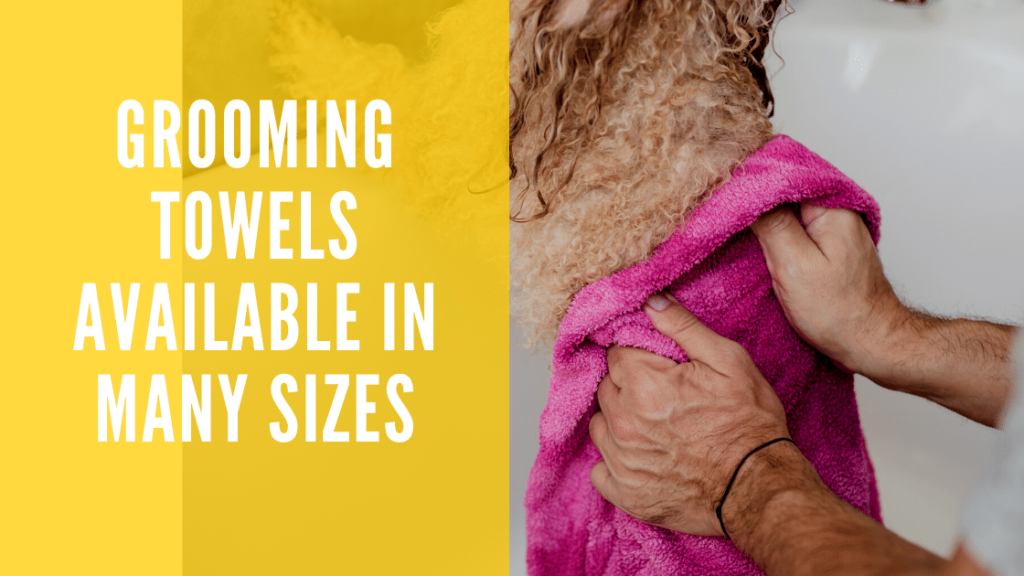 Wholesale dog grooming towels shouldn't be low in absorbency.
Dogs are furry creatures, and the grooming towels should be efficient in absorbing all the moisture from the dog's furry coat. A towel that cannot absorb all the moisture will take more time to dry off the fur.
Ensure that you get the right size and maybe a little bigger according to your pet's size. A small dog grooming towel will not wrap the whole body, and a towel too big in size will make your pet restless and uncomfortable.
Your purchased pet grooming towel should be densely looped and shouldn't wear out after some washes. The durability of the pet grooming towel should be kept in mind.
Fast drying is a huge plus point. You do not want a towel that is not drying up quickly and has odor in its threads. Wholesale pet grooming towels should be bought in bulk so that you always have some extra pieces in hand.
The towels should be such that they can be used for other purposes as well if wanted by the groomer. Your pet dog can maybe lie down on the towel and relax. You can also throw the towel on their bodies and let them take a nap when the wind gets chilly.
There are many sizes and colors available for pet grooming towels. Choose the one that best suits your dog. You can always get many colors and let your dog choose the color for the grooming session.
Where to buy grooming towels?
Towel Depot offer's a huge collection of pet grooming towels, at wholesale price from soft to economy inexpensive towels, in variety of sizes and colors.