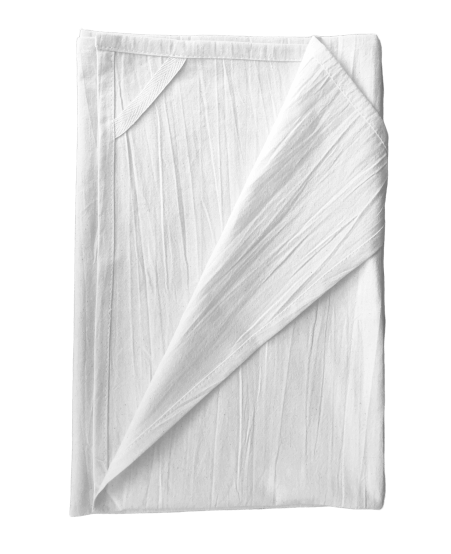 Wholesale Flour Sack Towels
Throughout the years and around the globe, individuals have utilized an assortment of apparatuses to help cook, clean, and beautify their kitchens. Among these, the most valuable and flexible instrument, the towel has assisted with keeping families sound and cheerful by permitting us to do straightforward, however fundamental errands. Regardless of whether it is for cleaning, drying dishes, cleaning fine china, printing, or weaving, there is a kind of kitchen towel that is directly for the activity.
We are each a tad of a wreck in our own particular manner, particularly in the kitchen, which is the reason you can never have an excessive number of kitchen towels. Having a thick stack close by will guarantee you are always prepared to sop up messes, wipe down counters, and dry hands, dishes, and produce.
Kitchen towels are sturdier than different towels and made for engrossing. Notwithstanding being tastefully satisfying and highlighting your kitchen's stylistic theme, kitchen towels are useful and one of the most flexible things you can have in your kitchen. They can suit a wide assortment of errands.
Today there is an assortment of kinds of kitchen towels coming in a wide range of hues, designs, materials, loads, and sizes all appropriate for various errands around the kitchen. Clean extras of kitchen towels are frequently kept close by, so a new towel is consistently ready and waiting prepared to act the hero. It is likewise prescribed to have different kitchen towels in-stock to guarantee that each time you clean, do dishes, or cook, you generally have a new, clean towel prepared to regardless of how chaotic the circumstance.
What are Flour Sack Towels?
Flour Sack Towels are made of 100% lint free cotton. They can be used to wipe up any kind of spill or kitchen mess; they can also be used to polish your dishes or kitchen furniture, to wipe your hands or to be used as napkins,
Flour sack towels have been helpful in homes and cafés for things like cooking, cleaning, serving, and now and again creating. Flour sack towels are comprised of thin cotton strings. They are vintage towels that are made of 100% cotton and liberated from buildup. Flour sack towels are not as dense as dish towels, and not as light as cheesecloth towels, yet fall in the middle. Truth be told, they are great! The weave in flour sack towels are more tightly than that of cheesecloth towels, yet they are free enough that you can see through the towels.
Organizations and homes have profited extraordinarily from having flour sack towels due to the various open doors they offer. Furthermore, because of the conventional and visual appeal, they bring along. Inside creators have truly grasped flour sack towels because of their uniqueness.
What Flour Sack Towels Are Made of
Flour sack towels, otherwise called tea towels or kitchen towels, have been a staple in the home and working environment for ages. They are exceptionally various in their contributions, which permits you to use them for all intents and purposes, everything without exception. These kinds of towels are frequently delegated to a tea towel.
A flour sack kitchen towel is commonly an enormous bit of material that is made of cotton or cloth. They are generally used to dry dishes and had a spot in history for serving tea in Ireland and Britain, just as different nations that have day by day tea customs.
They are entirely sturdy, look basic and perfect, simple to store, retain fluid rapidly, shrivel safe, and clothes washer well disposed. They additionally arrive in an ideal 28″ x 29″ sizes, have proficient machined stitched edges, and are developed from 100% sober, top-notch premium cotton.
Uses of Flour Sack Towels
In any case, throughout the years, people have understood the numerous uses of a flour sack tea towel. With this, we have seen a massive reduction in paper items that are being utilized in the kitchen, just as around the home. These towels are liberated from all colors, which implies you do not need to stress over making any kind of disturbances those in your home. They are overly spongy and be able to dry quickly.
The best part is that, and one of the most significant rewards to utilizing a flour sack fabric is the way that they can clean without deserting any buildup. This settles on them the best decision when drying dishes, hands, and ledges.
Cleans up All the Mess
Since Flour Sack Towels are very sensitive, absolutely buildup free, ingest like paper towels and dry speedier than standard kitchen towels, they add an incredible sparkle to dishes, precious stones, and windows. Obviously better, they make eminent cleaning textures since they desert no buildup. You can utilize your flour sack towels for cleaning windows, tidying, drying dishes, and expelling stains, thus substantially more. You can likewise use them to clean dish sets, television screens, and so on.
Used in Cooking Purposes
Flour sack towels have several ways they can be utilized during cooking. Since there are no hues or colors associated with flour sacks, they are, to an extraordinary degree, safe to use around nourishment.
For a very long time, cooks have used flour sack towels for poaching and focusing on nourishments, cheddar making, fixing bread, getting dried out natural items, and keeping plates of mixed greens new for an incredibly long time! Further, they have considered gourmet towels among culinary experts, inside planners, and specialists everywhere. At the point when you see a towel over a gourmet specialist's shoulder or taken care of a spread, the chances are likely it is a flour sack towel.
Other Kitchen Chores
Flour sacks have multiple uses in our kitchen on a daily basis. It can be used to dry washed dishes and utensils; it can be used as mittens or potholder, polishing silverware, it can also be used to cover doughs or other bowl items, people also use flour sack towels to keep their food warm by wrapping it in the towel, it can also be used to strain water after washing fresh vegetables or fruits or any other edible items, people also wear flour sack tea towels as aprons, hang them near their sink and stoves to wipe their hands, use flour sack towels to line their kitchen cabinets or drawers. It has also been noticed that wrapping green leafy vegetables in these towels can help them keep it crisper and fresh for a long time. Another one of its uses is that you can place them between fragile dishes to protect them from breaking.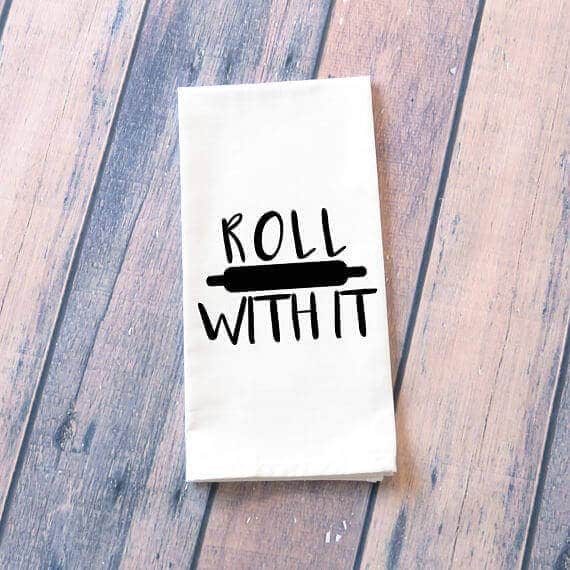 Personalized Your Flour Sack Towel
Arts And Crafts
Flour sack towels fill in as canvases to take a shot at for crafters and experts. Since flour sack towels are non-raveling, crafters have watched them be splendid for weaving, needle-work, appliqué, stepping, and various other specialties extend as well.
Making with flour sack towels is generally excellent for adding an individual touch to your home or as endowments to friends and family. There is so much you can do with them; you can incorporate names, logos, marks, or monograms. The reality they are produced using flimsy and flexible cloth makes flour sack towels simple to be painted or beautified into different shapes and sizes.
Other Practices of Flour Sack Towels
These towels have been utilized for a significant period of time in the kitchen and home endeavor. They are likewise evolved from unbleached cotton, which gives you an extra fragile and porous texture. Flour sack materials offer boundless potential results to watch out for your home. Flour sack towels are ideal for wrapping little children.
This is on the grounds that youngsters' skin can be unstable, and when covering them, we should be additional wary of the things that we use. White flour sack towels are the perfect response for diapers, as they are strong and very porous. These pieces of clothing are fragile to the touch, do not hold fragrances or stains. Flour sack towels are likewise an excellent decision for nursing or burping materials.
Nowadays, experts have turned to the utilization of flour sack towels for weaving and screen printing purposes. This is a result of the slight cloth surfaces. Their adaptability and various extents are additionally a reward, as experts use them to enrich, screen-print plans, thus numerous others.
Flour sack towels can also be used as a substitute for coffee filters. The flour sack towels can strain the coffee grains and can provide you with a well-brewed coffee when you are out of coffee filters. Since the weave of the material is entirely close, you will see it makes an excellent showing of straining different nourishments.
Flour Sack Towels & COVID-19
100% Cotton Flour Sack Towels – are ideal for making face masks as a simple DIY project.
Flour Sack Towels Playing Their Role in 2020 Pandemic COVID-19
The inconspicuous future may have a thousand privileged insights put away for us, numerous glad minutes, and experiences also. There have been battles, and there have been multiple pandemics in history, and people have repeatedly attempted to defeat these plagues utilizing their constrained logical information and feelings.
The current pandemic COVID-19, which developed from Wuhan, China, has been a cost for the entire globe. A large number of lives have been cleared with the influx of COVID-19 otherwise called Crown Infection. The human services industry has been under intense waters sparing individuals' lives and attempting to limit their own medicinal services support.
The beads can enter your body when you contact your face, eyes, or nose, which implies that wearing a mask has been powerful enough not to allow the drops to enter. There has been an incredible prerequisite of covers in each nation, and individuals have been discovering approaches to some way or another get a hand on one of these covers. Retail costs of clinical masks that are worn by paramedic staff were before long observed unavailable from all the stores. If by chance, these covers are accessible, the prices are duplicated into 3.
Custom made fabric masks which are produced using various types of materials are reusable and launderable. They are not exorbitant and can be made, sewn at home, and can be worn by individuals who cannot dodge open places, however not perceived by WHO for the filtration of beads of the infection.
Flour Sack Towels by a wide margin have been the most discussed material to be utilized, taking the shape of the mask to secure ourselves. They evaporate incredibly snappy.
The Flour Sack Towel has a higher string tally, which makes it more overwhelming and superior to typical cheddar fabric and furthermore it is promptly accessible in each house since it is a specific thing being utilized in the kitchen, on the feasting table, during cooking, and in ordinary family unit tasks. Flour sack towel mask can be prepared in every desired size.
Presently making these flour sack towel veil was not that quite a bit of a problem; however, accomplish they truly work by sifting through the particles so as to avoid the infection. It was then proposed that a channel ought to be set in the middle of the two materials so as to make the flour sack towel cover increasingly substantial and compelling during this pandemic.
Utilizing channels and furthermore supplanting them frequently will make the Flour Sack Towel Mask progressively successful in channeling away from the particles. It ought to likewise permit appropriate breathing, and no other fiber ought to be breathed in a while wearing that flour sack towel cover. Additionally, buying Flour Sack Towels is certifiable, not a troublesome undertaking.
In case that you are practicing Social Distancing or watching self-isolate which we as a whole ought to do, then you can generally arrange them in mass on the off chance that you need to make these simple DIY masks at home for your neighbors, loved ones. Remember to sanitize the bundle after you get it.
To Sum It Up
In case you are searching for a kind of kitchen towel that is delicate yet sturdy and adaptable yet viable, flour sack towels are your best choice. Flour sacks are not actually sacks, however sheets of texture made of small cotton strings. Flour sacks could be found in large quantities. They were profoundly looked for after in light of the fact that they are flexible, enormous in size, firm, and contain a tight weave.
These sacks were frequently cut up and utilized as towels, cleaning materials, cushion cases, and furthermore used for clothing. They are malleable to the point that you will even discover decorators utilizing them to actualize in different structures. They wrap and crunch charmingly. What is more, while a great many people most likely consider flour sack towels as being plain and white, some of them like it to be colorful.
Flour sack dish towels are classified "flour sack" since they are designed according to the slim woven cotton packs that flour and grains used to be stuffed in, which were re-utilized as towels. That thin cotton yarn and the looser weave make for a towel that is additional spongy.
When contrasted with paper towels or enriching fabrics, a flour sack towel is unquestionably progressively valuable, efficient, and versatile in quality.
They can be utilitarian in numerous manners and are viewed as an advantage for the day by day cleaning and cooking purposes. Purchasing a flour sack towel might be a little speculation; however, it is clearly a drawn-out one. Preservationists enthusiastically suggest its utilization since these towels are an environmental and practical choice. To profit the most from your flour sack towels, you should generally get it cleaned and kept up.
Flour sack towels can be cleaned and dried in the clothes washer, making them simple to clean after use. Be that as it may, to keep up their retaining force and fresh white appearance, you will have to take uncommon consideration all through the washing procedure.
After you have rinsed the flour sack towels, it is imperative to dry and spot them right with the goal that they stay new and clean. For example, set them aside from the zones where you are getting ready nourishment or ledges. In the wake of washing, abstain from putting them anyplace that is a microorganism's filled territory.
It is recommended to air dry the towels by setting them separately on catches. Balancing them on a solitary snare will just make it hard to dry them. It is essential to get them far from zones with high dampness. Be that as it may, on the off chance that you need more space, the best is to put these towels in woven bushels and wooden cartons. Simply recollect that having a given territory infers that your flour sack towels will be kept up for quite a while.