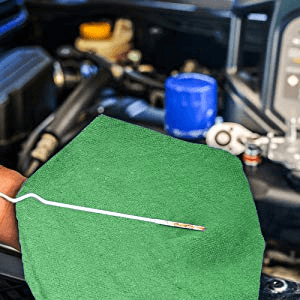 Wholesale Green Shop Towels
Our Green Shop Towels and Rags are ideal for tackling the toughest automotive and garage cleaning tasks, measuring 14"x14". They are versatile and useful for job sites, marine applications, automotive garages, and shop maintenance, effectively wiping up spills, grease, oil, grime, tools, and other fluids.
These towels are highly absorbent, reusable, and hemmed for extra durability, making them an essential tool for cleaning grease, oil, grime, lubricants, and other fluids. From removing stubborn grease from machine gears to wiping a cleanroom circuit board, these towels are perfect for various work tasks.