Benefits and Uses of Resort Towels
There are many essentials that a resort provides when you check-in at the premises. One of the resort offers the exclusive luxury range of hotel and resort towels also called hotel towels. There is a variety of resort towels. Each towel has its own purpose, size, benefits and usage. Vacationers enjoy using these towels while they are staying at the resort. They find it relaxing and enjoy the soft cloths. The resort towels make their stay and their vacation worthwhile.
Visitors love their resort towels. The vacationers praise the hygiene and the care provided to the towels. The guests use the resort towels in different ways. There are no strict rules that one has to abide by. You can use the towels the way you want to. Large towels cannot be used for everything because of their size restriction but others are used for many things interchangeably.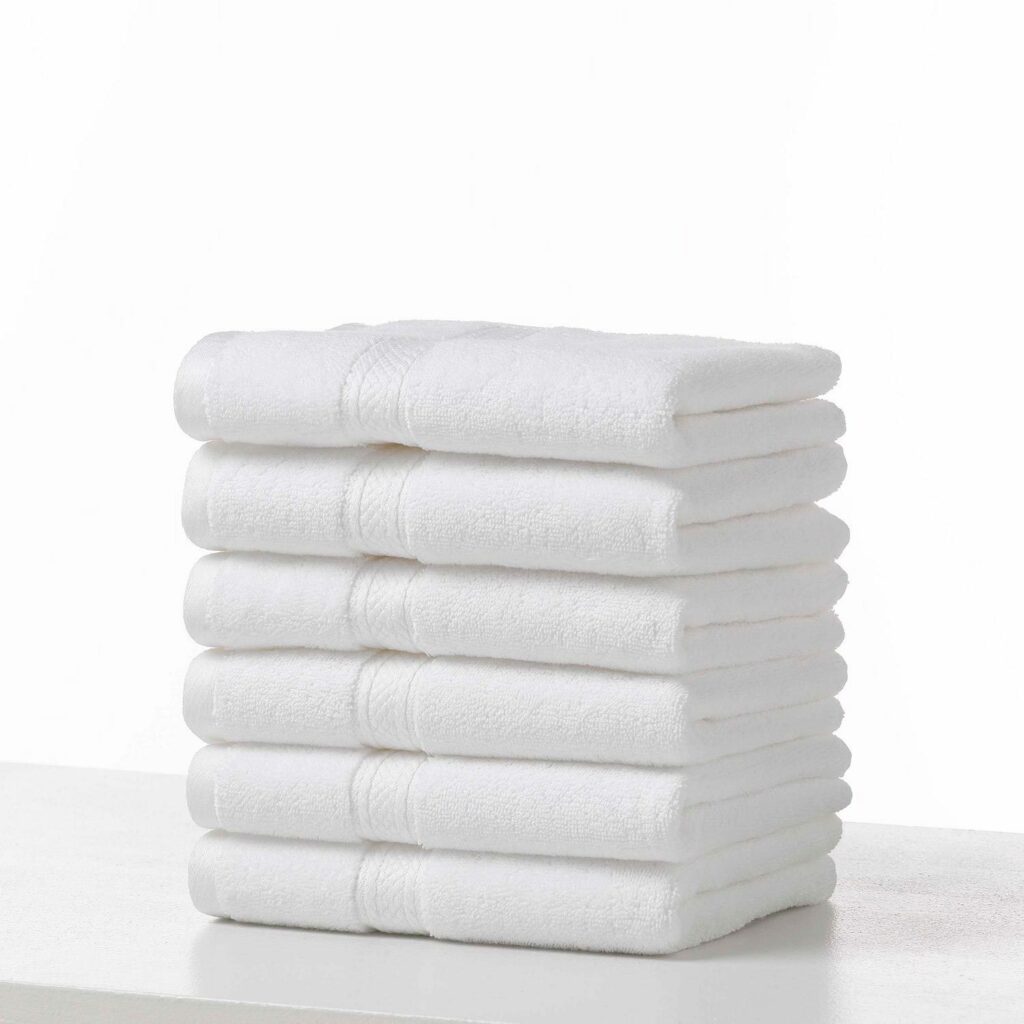 Using a good pair of resort towels during your vacation can be one of the best things to happen. Nothing beats the feeling of getting fresh and clean towels after the resort's whole day of activities. The soft towels will give the guests a refreshing feel as well as a good impression of the resort they are staying in.
Let us list down some uses and benefits of Hotel And Resort Towels:
Resort towels are made up of cotton fabric which is right for your skin
The fibers are soft, and they will not cause any irritation or redness on sensitive skin.
Resort towels are lint-free, and their threads do not pull too. You will not find any snags in the resort towels.
They are available in the luxury white color and as well as other pastel and bold hues. Resort colors can be dyed easily, and the color will not bleed.
They are a very good investment for a hotel or a resort as they pay off your time and money invested in the towels.
Resort towels are also used in the rooms of the resorts as a decorative towel for newly wed couples.
Wash cloths are a must have at a resort. They come in the dimensions of 13 x 13 inches or 14 x 14 inches.
Wash cloths are used to wipe away all the moisture from your face.
Wash cloths are also called face clothes and they are the best towels for wiping your face and body.
Washcloths are light in weight so they can be easily carried in your bag if you are going sightseeing.
Soapy lather works well on wash cloths. They are primarily white.
Wash cloths are very useful and also convenient because of their size and shape.
Resort towels have hemmed edges so there is no need to worry about any thread that can come out of the towels.
Resort towels are high in absorbency. They grab all the moisture really quickly.
Since the material is not blended with other materials, resort towels are lush and fit in any setting.
They also come at an affordable price. Easy on the pocket and great to feel on the skin makes the resort towels the perfect towels.
Resort towels are reusable after they have been laundered and sanitized. This property makes them eco-friendly and produces less waste.
Hand towels are a versatile product in the set of resort towels that are not limited to your bathroom.
Hand towels can be used in the gym as well. You can take your hand towel at the time of your workout session.
Hand towels are kept beside the basin and they are convenient. Vacationers use these towels after they have washed their hands.
Rectangular in shape, hand towels have the dimensions of 16 x 30 inches.
Hand towels have a very smooth finish which ensures the soft touch on the skin.
You can use hand towels in your resort room for other purposes as well. Clean your cell phone if wet, using a hand towel and it will absorb all the moisture.
If you cannot find a napkin, you can use a hand towel on your lap and enjoy your late night meal with some good movie.
Many people carry the hand towels with them during their stay and wipe away any sweat that comes on the face or hands.
Bath mats are large towels in the set of resort towels. They have the dimensions of 22 x 34 inches.
Bath mats are used as a mat on the floor outside your shower area.
Bath mats, also know as floor mats absorb all the water dripping from your body when you exit from a shower.
If you want to keep your bathroom's floor dry, use bath mats after you have showered.
Many people use bath mats for sitting on the sand as well. They are made up of ring-spun cotton.
Bath mats are super soft and are high in absorbency.
Bath mats are also available in different prints and patterns that add some color to your bathroom. They are fun to use and also not very heavy in weight.
Bath towels are in the size of 27 x 54 inches. They are the most important towels in the resort towel set, perhaps.
Bath towels are used to dry off the whole body after a shower, as the name of the towel suggests.
Bath towels have a considerable capacity to soak up all the water from the body.
There are many sizes available, but the most common are rectangular shaped bath towels used in most of the hotels and resorts.
You can use your bath towels at the poolside as well. They are large in size and easily be spread on the poolside chair for you to enjoy your time.
People like to tie the bath towel around their waist and relax. These towels are big enough to wrap your body in a secure sarong.
Bath towels are soft and they do not leave your skin wet. You will feel fresh and comfortable after using bath towels.
If you think that the size of the bath towels is not okay for you, then bath sheets are the right choice for you. Bath sheets are more extensive than bath towels and they can wrap your whole body like a cape. They have the dimensions of 35 x 60 inches approximate.
Bath towels are also absorbent and are sometimes not kept in the bathroom but, are available on request from the customer. So, if you need one, you can always ask the staff for a great bath towel.
Resort towels are also used for marketing. Many resorts print their logo or get it embroidered at the corner of the towels.
If you wish to take these towels home, many resorts give the option of purchasing resort towels for your home.
The experience that you will get after using resort towels can never be felt with home towels.
If you are stressed, use your hand towels after dipping them in some cold water and keep it on your head for a relaxing feel.
Hand towels are also used after warming them up to cover your feet. All the tiredness will end and you will feel super fresh in the end.
Many resort towels have exciting designs on the fabric which makes them super exciting and fun to use.
Resort towels are washed and cleaned correctly for every guest that visits the resort.
All the towels in the set of resort towels match and compliment each other well.
Hand towels are also used in the resort where the dining area has been assigned. They are also useful in the kitchen and the spa.
Bath mats will safe you from accidental slips in the bathroom. They are designed in such a way of making them suitable for every kind of bathroom.
Resort towels are also available in wholesale. Hotels can purchase the most exceptional quality of resort towels in bulk on wholesale rates.
Hotels keep extra hand towels in the guest's bathroom to avoid the sharing of the hand towels.
Each guest gets their own hand towel which is a hygienic way to use these towels.
Many guests might want to buy your resort towels. Always have some extra towels for sale. You can sell the resort towels to the guests at a nominal price and receive more good words for your hospitality.
How to take care of the Resort Towels?
After investing in a whole lot of resort towels the owners have to make sure that they take care of the resort towels so that they are always fresh for the guests and also look clean and new appearance wise. There are a few things that we have to keep in mind. Resort towels are unique because they are reused multiple times and are always getting washed, dried, and then back on the rack. Continuous washes may bring dullness to the towels.
Manufacturers have a habit of using fabric softeners on the towels that they are about to deliver to their valuable clients. Fabric softeners make the towels extra soft but they also ruin the fibers. Towels can become less durable when such harsh chemicals are used on them. Always wash the towel consignment before giving them out to the vacationers. It might save you from embarrassment. Any frustrated guest who doesn't seem to dry himself might leave a bad review for your resort. So, it is better to be prepared beforehand.
Always remember to wash like colors together. We do not want all the white towels to have color stains on them. White towels will get stained even if it a light tint. To save yourself from this trouble never load different colors together. Right detergent also does an excellent job of the resort towels. Too much detergent does not mean the towels will come out more clean, in fact excess amount of washing powder will make your towels stiff and they will not feel the same. Figuring out the right amount is essential. Getting a good detergent is vital for your towels. Do not set for a low quality detergent as it may ruin your towels and bring a huge loss to your resort linen.
Try not to delay your washing and pile all the towels. The stains that might be light initially will get darker and tougher as the time passes. Delaying your washing will only pile up the towels and you might end up having no towels for the guests if they need some extra pieces.
Never wash other towels that the staff uses in the kitchen, mop, etc. with the resort room towels. That will be the biggest mistake that a launderer can make. The germs, bacteria and the smell in the used hotel towels will ruin the room towels. There will be a massive risk for infections to pop up and contamination. Resorts should make sure that proper protocols are defined when it comes to washing and hygiene of the towels and other items that their guests use on everyday routines.
After all the washing has been done, folding and steam ironing the towels should always be on the record. Never leave the towels unattended after they have been cleaned.
You have to make sure that dirt and air pollution do not cause any bacteria or dirt to settle in the fibers. Fold them neatly and stack them in the linen room. Stock up all the clean linen for your resort. Your guests will love it when the towels are always available. Extra pieces of all types of resort towels should always stay.
Resort Towels Purchasing Tips
It doesn't matter if the guests at the resort are only spending the night or are there to for the whole weekend, you would want to be sure that they feel the same luxury and the experience regardless of the time spent at your resort. Supplying the right towels to your customers and making them feel comfortable and relaxed can be tricky and a lot of work. Ensuring that even the tiniest amenity at your resort is up to the mark and is loved by the guests can be overwhelming as well. So, to put it naturally remember the following tips to have one less trouble when it comes to purchasing resort towels for your amazing resort.
Getting the right towels and the correct sizes can be tricky. Resort towels are mostly ordered in bulk and, if the wrong material or the wrong size arrives it can create a mess and a stressful situation for the management. Choose a brand or a vendor that you trust. To save yourself and your resort's reputation always test the towels before.
Testing the towels is essential. Many towels are okay to use in the beginning and then later, they lose their color and their fluffiness. If you are giving a customized order to the vendor, some staff from your management should be ready to check all the pieces before they are put the resort towels in the inventory and starts giving them out to the guests. Any stain or mark will not be good for the resort's name. There will be negative reviews, and your resort may lose loyal customers.
Try to have another supplier of resort towels always ready at the backend. An extra supplier of the resort towels is important because you never know what mishap or accident can happen, and the availability of the first vendor is impossible. To save yourself from any kind of distress, there should always be a Plan B.