Wholesale Car Wash Towels
We stock wholesale car wash towels in the following sizes

20 x 40 Inches
16 x 27 Inches
16 x 16 Inches

Our wholesale car wash drying towels weight from 2.25 lbs per dozen to 5.5 lbs. Some customer prefer hand towel size car wash towel and some prefer over size 20 x 40 white bath towels, they usually split the towel in half and get most out of it.

We offer 100% cotton lint free car wash towels along with our very best microfiber towels for cars in bulk.
A car needs special care. That means it needs to be maintained at regular intervals to ensure its optimum performance. All the fluids should be checked and replaced regularly, the electronics of your vehicle should generally be functioning, and all the other things should be working fine that keep your car moving.

Another critical aspect of maintaining your car is to keep the interior and exterior clean. Cleaning your car's body will retain its original look and also increase its resale value. Either the cleaning process can be done at home, which would require you to keep a range of car detailing products in your garage, or you could take your vehicle to a service station, and they will handle the rest.

Whatever path your choose, you will always need towels to clean your car. Be it a quick wipe on your car before leaving for work or the weekly regular car wash; you cannot do it without the towels. This article will be looking into two types of towels used for car cleaning – the microfiber and the terry cloth.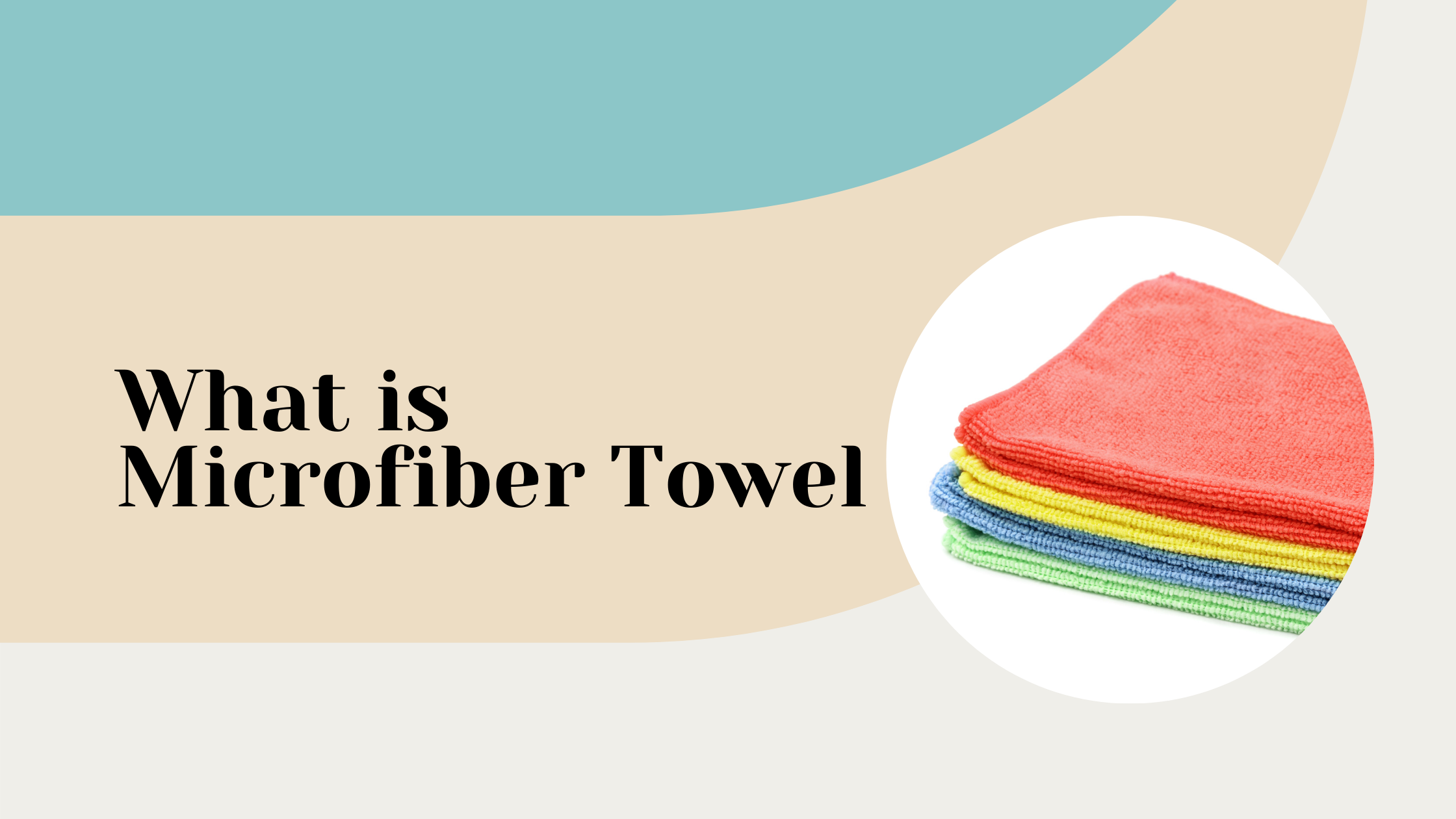 Mainly used for detailing purposes, microfiber towels are designed to effectively trap dirt and leave the exterior of your car undamaged. A good quality microfiber towel is very absorbent and non-abrasive. It can absorb liquid and dirt up to seven times their weight. In order to achieve its effectiveness, more than 90,000 wedge-shaped fibers are woven per inch, which is made out of polyester and nylon. Apart from its absorbency, they tend to be lint-free and have very high durability.

Microfiber towels come in various sizes. The ones which are most widely used in detailing are the large ones. They usually have a size of more than 16x16 inches. Along with the size, it is essential to use the correct thickness of the microfiber towel. Generally, the thicker the towel, the more absorbent it is. They have more microfibers per inch. The thickest ones are mostly used for polishing or buffing. However, for general purpose cleaning or detailing, you should use microfiber towels of median thickness.

When buying a microfiber towel, you should look out for the cheap ones. They are thinner than the average microfiber towel, and they cannot trap dirt as effectively as the high-end products. As mentioned earlier, good quality microfiber towels are non-abrasive, and they do not scratch your vehicle's surface. Moreover, you can check the source of the material disclosed by the manufacturer to select the right type of microfiber towel.
Terry cloth towels are multi-purpose towels. They are used for a lot of applications in the different segments of the cleaning industry. You probably won't know, but you use terry cloth towels daily. The most common use of terry cloth towels can be found in your kitchen or your bathrooms.

Now that you know where it is used, you definitely would have noticed many small protruding loops of thread woven on both sides of the towel. That is what makes it absorbent and gives you a soft feel when you touch it. The higher the density of the uncut loops, the more absorbent it is. Terry cloth towels are usually made out of 100% cotton; some manufacturers also infuse polyester, silk, or linen in it.
Terry cloth towels are designed for everyday use and a variety of applications. For this purpose, they need to be strong and durable. You might have noticed that when you wet a towel, it becomes stronger. That is one of its properties, making it withstand the wear and tear of everyday use when wet. Because of this reason, terry cloth towels are still used for car cleaning.

For cleaning or detailing your vehicle, you need to choose the right type of towel. The most preferred type used is the hand towel, which has a dimension of 16 x 28 inches in terms of size. In other words, the bigger the towel, the more absorbent it gets, the more annoying it is to use. The damped surface area increases with the size, which also increases the weight and takes longer to dry; therefore, it is better to use a hand towel for detailing your car.

Another essential factor which you should keep in mind before selecting a terry cloth towel is its quality. Terry cloth towels are affordable, but it usually turns out to be of inferior quality if you go for the very cheap ones. And low quality means that it can harm the surface of your vehicle when cleaning, and it also tears down easily. Therefore, when selecting a terrycloth towel for cleaning your car, go for the smaller-sized ones with good quality. It is better to read the manufacturer's note on the towel before buying one.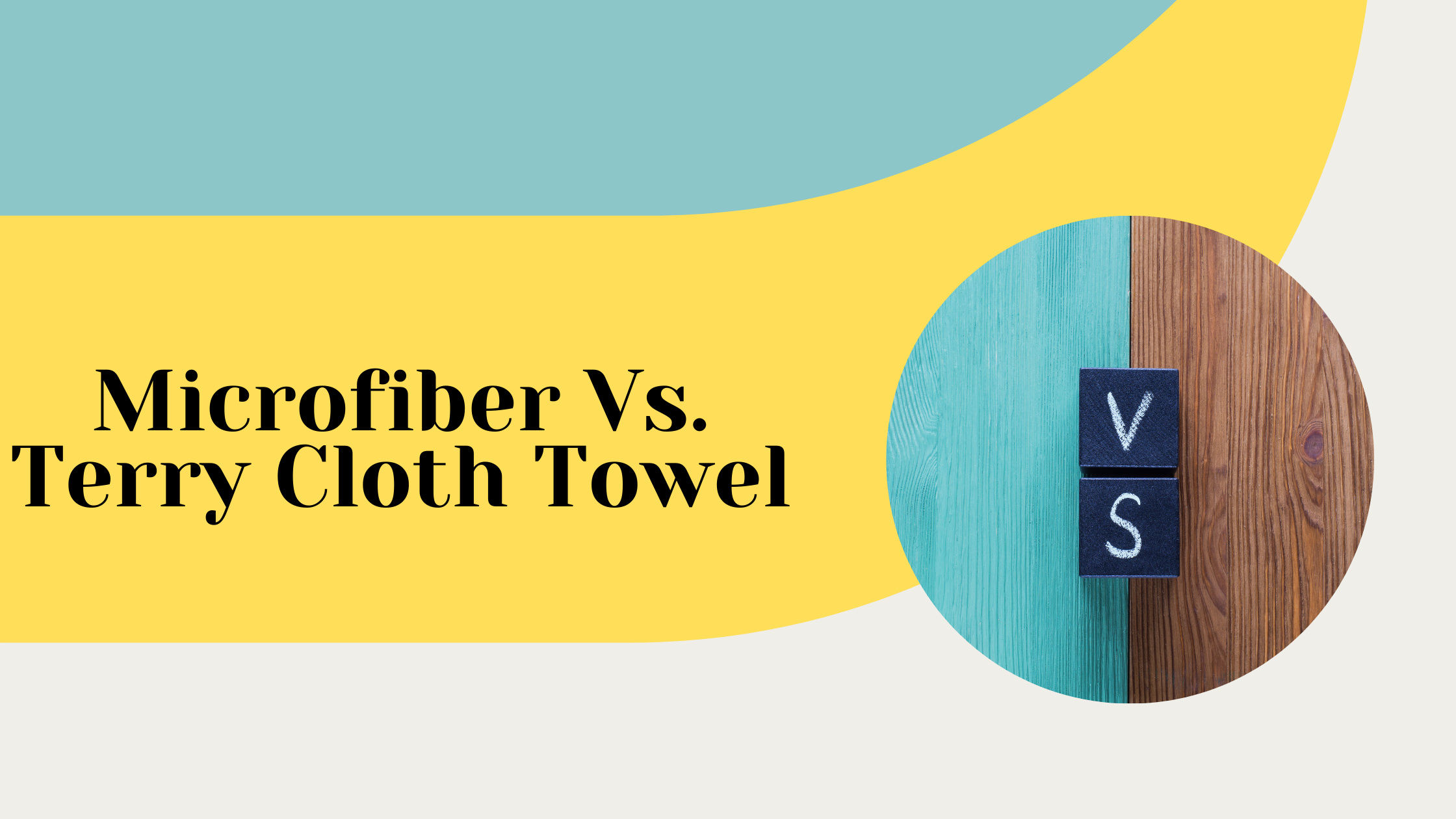 Now that we have briefly talked about terry cloth and microfiber towels,

we now know that it is essential to select the right type of towel to wipe off the dirt from your car or cause harm. We will now do a side by side comparison of both the towels and see which one is better suited to give your vehicle a shiny and sparkly look. But before moving on to the comparison part.

We will quickly make it clear that both types of towels are not the same. They have different materials and have different textures. Although they both tend to have a high absorption rate and are also very versatile and durable, they are not the same.

Now moving over to the comparison part, we will compare both the towels in terms of:

● Cost

● First Use

● Durability

● Reusability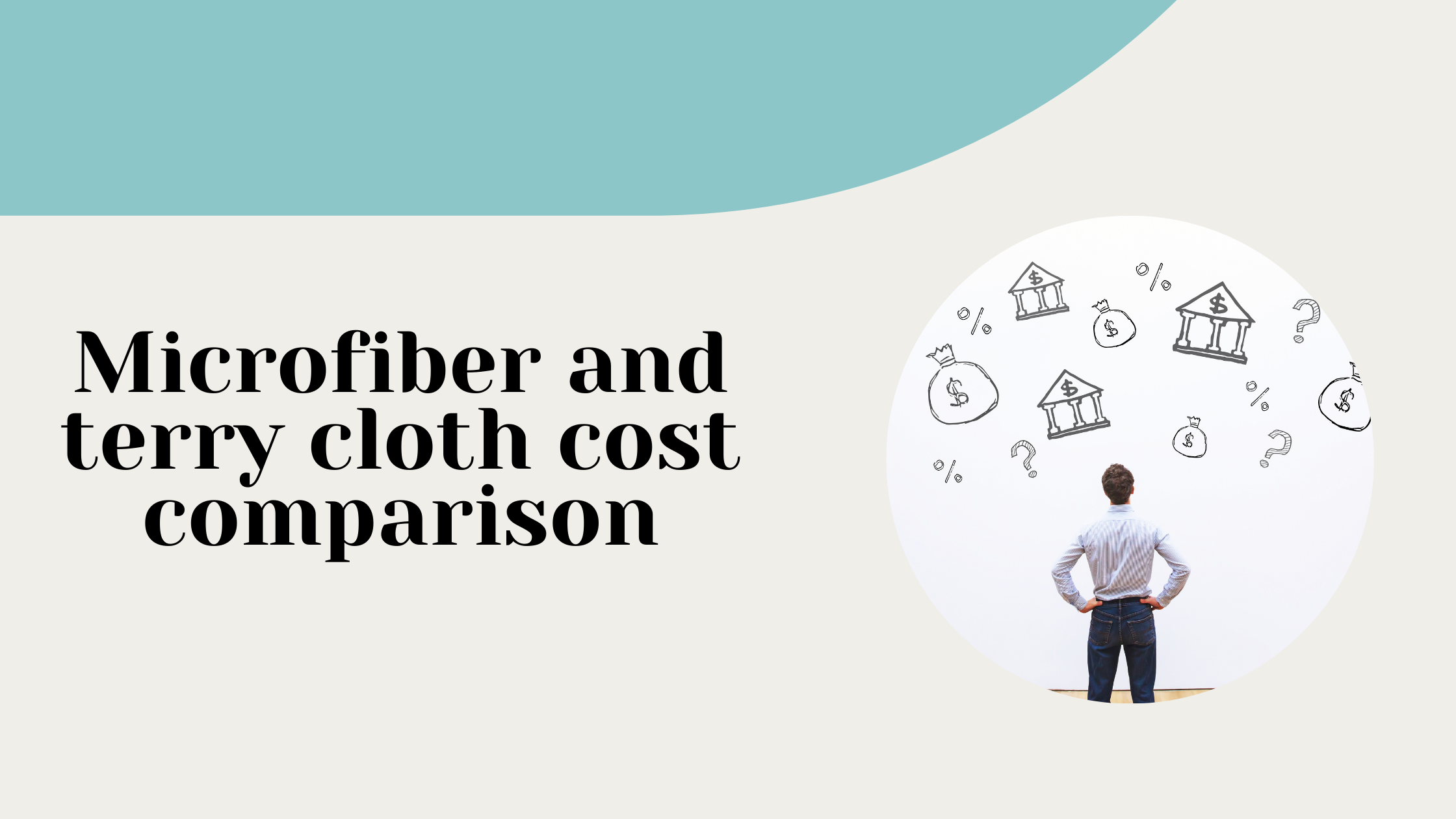 The cost for both the towels varies significantly. It depends on which brand or manufacturer you purchase from. However, microfiber towels tend to be slightly more expensive than terry cloth towels. Mainly it is due to its construction and weight. Microfiber is heavier than terry cloth, which increases is cost.

Another factor which makes microfiber slightly more expensive is that it is exclusively marketed for cars. In an automobile care section at a supermarket, you will usually find different types of microfiber towels instead of terry cloth towels. There will be one for cleaning your vehicle's glass, another for the interior, and another for the exterior. In comparison, terry cloth towels are available for general purpose cleaning, which makes it more affordable.


First Use

After you buy a terry cloth towel, it is generally recommended that you wash it before its first use. It helps to open up the fibers, which helps in soaking more water, and also, the first wash removes the excess lint on the towel. Had you chosen not to wash it before cleaning your car, the excess lint would have stuck on the surface of the exterior and might have added a few scratches to it.

In the case of microfiber towels, the process is simple. You can utilize it straight out of the box, and you do not need to wash it before its first use. Mainly because microfiber towels are lint-free, and it also does not damage the car's exterior.


Durability

When it comes to durability, the terry cloth towel slightly takes the edge in this category. The fabric of the terry cloth can absorb more moisture than microfiber. Due to the looped piles or the protruding threads, which increase the surface area of the towels when wet. Terry cloth towels can absorb moisture up to 20 times their weight, and they get stronger when wet.

The superior durability properties of the terry cloth towel do not mean that microfiber towels are not durable. They may not absorb as much as terry cloth towels, but they have been designed to last longer. Microfiber towels can last for up to 500 washes, and they also do not tear easily if a good quality towel is used.


Reusability

When cared for properly, both types of towels can be used for more extended periods. Both microfiber and terry cloth can be washed in the machines. However, it is the drying process which separates the two towels from each other. The process for drying a microfiber is a bit complex as it can be dried on high heat, or else the fibers will burn off. Whereas for the terry cloth towel, it can be easily dried on medium heat. However, the size of the terry cloth towel shrinks after the wash. We will look into more detail on how to care for the towels in the next section.

Tips for Towel Care
As mentioned in the previous section, you need to take extra care of your car washing towels so that they can be used for more extended periods. After cleaning your car with either a microfiber or a terry towel, make sure that you do not dump them with your regular laundry. This mistake can ruin your laundry and also damage your towels, and you will most probably end up buying another set of towels for your car. So maintaining your towels goes a long way, and most importantly, you save your money.

Moving on in this section, we will look in to:

● Tips for cleaning terry cloth towel

● Tips for cleaning microfiber towel

● Tips for drying the towels
How to wash your Terry Cloth towel?
If you have been using terry cloth towels for your car cleaning and detailing, you need to wash them after every session. Terry cloth towels absorb large amounts of water, more than other towels, and they need to be washed separately. If you wash it with your regular laundry, you will end up damaging your clothes.

The process for the washing of a terry cloth towel begins by placing only the towels in the machine. There should be no other items in the machine. Next, you would need to pour one cup of mild laundry detergent into the machine. Finally, you need to start the washing process on the normal cycle of your washing machine with hot water. This process will ensure the deep cleaning of the towel and remove any rough and tough stains on it.

How to Wash Microfiber Towels?
The process of manufacturing microfiber towels is different from terry cloth or cotton towels. That's why they have a better cleaning capability than a terry cloth towel. And this is the main reason why microfibers need extra attention when cleaning.

For anything to last longer, you need to take extra care of it or, in other words, maintain it regularly. Like the terry cloth towel, the microfiber towel also needs to be washed periodically to maintain its effectiveness for extended periods.

Before we dive into the process of washing microfiber towels, there some points that need to be taken into consideration:
Avoid using fabric conditioners or softeners. They clog up the pores of the towel, which renders it ineffective

Laundry detergents are to be used for only machine wash. They are only used to remove the deep hard stains.

Please avoid the use of bleach, as it will damage the fabric of the towel.
It is better to handwash your microfiber towels if you have only been using it for dusting purposes. Fill a bucket with either cold or warm water and toss your towels into the bucket. Allow the towels to soak for a little while, and then swirl the towels with your hands. You will notice the dirt loosening up. After that, rinse the towels under a running tap and wring out the excess water. Make sure there is no water dripping.

If the towels have been soiled heavily, you need to wash them in a machine. Before putting it in the machine, treat the spots with a drop of liquid detergent. Use a mild detergent for this case. After rubbing on the stain with detergent, toss it into the machine.

Here is a reminder; do not wash it with other items, or else the microfiber will breakdown. Pour in half the amount of detergent you would normally use in the machine, and do not use any powdered detergents. Finally, run the machine on a warm or cold cycle. This process is sufficient to clean your towel. If appropriately washed, microfiber cloths can survive up to 100 washes or more, and it helps retain its effectiveness.

How to dry the Towels?
Drying towels are as important as washing them. If not dried properly, the towel's fibers get damaged, and eventually, the entire towel gets torn off.

For terry cloth towels, it is recommended that you place them in a dryer after the wash. The towels should be dried on tumble with no or low heat. Using high heat will burn off the fibers on the towel and render it ineffective.

Microfiber towels should not be placed in a dryer. Be it high heat or low heat. The fibers will burn off quickly. If you choose to use the machine, the towels should be dried in the tumble with no heat. The best way to dry microfiber towels is to hang them on the laundry line and let the sun do its work. This process is called air-drying. The towels dry up quickly, usually within an hour, and ready to be used again for your car.

Conclusion
To sum it up, both towels are suitable for car cleaning or detailing. There is no one winner in this. The choice of the towel depends upon your personal preference, ease of use, and your budget. If you want the budget-friendly one, go for the terry cloth towel or if you wish to have the pricier one, buy the microfiber towel. The durability and versatility of the towels depend on its quality, how you use it, and how to look after it post-cleaning your car.