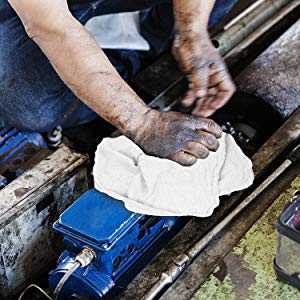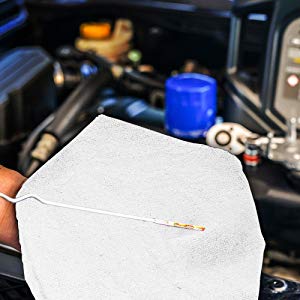 Wholesale White Shop Towels
Our White Shop Towels and Rags are designed to handle the most challenging automotive and garage cleaning tasks, each measuring 14" x 14" in size. These towels are ideal for job sites, marine usage, automotive garages, and shop maintenance, effectively wiping up spills, grease, oil, tools, grime, and other fluids.
These towels are crucial for various tasks, from cleaning machine gears of thick, caked-on grease to wiping a cleanroom circuit board. They are super absorbent, reusable, and hemmed for added strength, making them ideal for cleaning grease, oil, grime, lubricants, and other fluids.