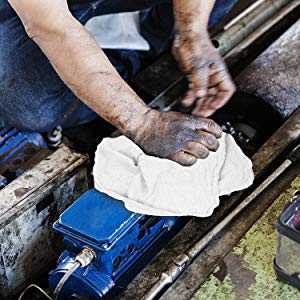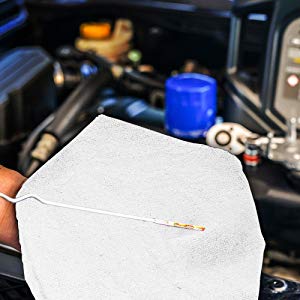 Wholesale White Shop Towels
Suited for your toughest automotive and garage cleanup tasks, each towel measures 14" x 14" in size. As such, they're perfect for job sites, marine usage, automotive garages and shop maintenance to wipe up spills, grease, oil, tools, grime and other fluids.
From removing thick, caked-on grease from machine gears to wiping a circuit board in a cleanroom, Our White Shop Towels and Rags are essential tools for completing a variety of work tasks. They're super-absorbent, reusable and hemmed for extra strength, making them great for cleaning up grease, oil, grime, lubricants and other fluids.